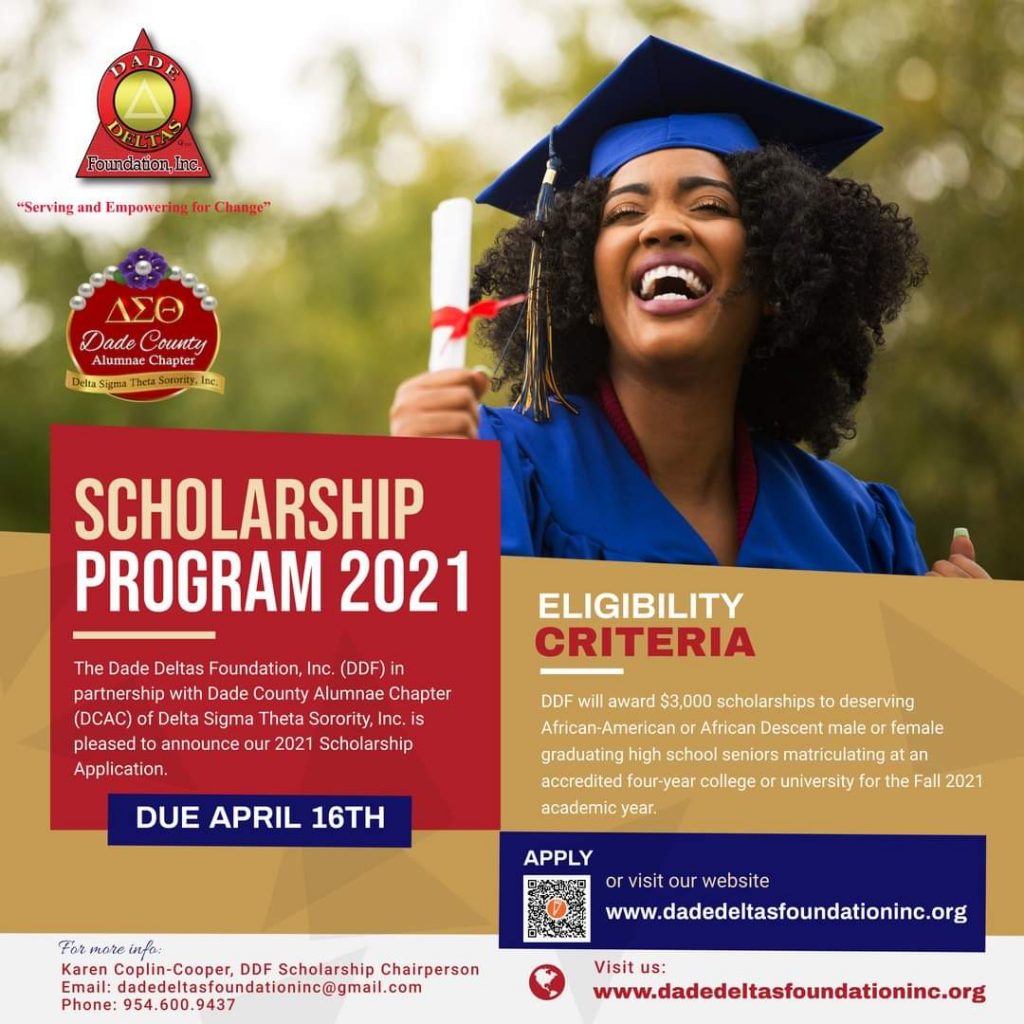 The Dade Deltas Foundation, Inc. (DDF) in partnership with Dade County Alumnae Chapter (DCAC) of Delta Sigma Theta Sorority, Incorporated is pleased to announce our 2021 Scholarship Application. DDF will award $3,000 scholarships to deserving African-American or African Descent male or female graduating high school seniors matriculating to an accredited four-year college or university for the Fall 2021 academic year.
The electronic application and all documents must be received by April 16, 2021.
Click HERE and apply today!