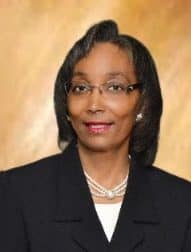 Greetings!
Thank you for visiting the virtual home of the Dade County Alumnae Chapter (DCAC) of Delta Sigma Theta Sorority, Inc. We invite you to acquaint yourself with our chapter by perusing the articles, photos, and blogs concerning our programs, projects and activities.
Delta Sigma Theta Sorority, Inc. is a not-for-profit organization founded in 1913 on the campus of Howard University by twenty-two college women. The organization was founded on Christian principles with a primary focus on generating change in the Black community through the organization's Five-Point Programmatic Thrust: Economic Development, Educational Development, International Awareness and Involvement, Physical and Mental Health and Political Awareness and Involvement.
DCAC was chartered by 18 visionary members of the Miami Alumnae Chapter on January 10, 1981. Since its chartering, DCAC has continued the mission of the Founders of Delta Sigma Theta by developing and implementing  programs in line with the organization's Five-Point Programmatic Thrust. Through the years, DCAC has established a variety of programs addressing the needs of the Miami-Dade County community.  Such programs have included Apple-P, a program designed to address teenage pregnancy and prevention; Project Love — working with and nurturing senior citizens; Project W.I.T. — assisting women transitioning back into the community; Delta GEMS and Academy — working and mentoring young girls and teenagers; providing assistance to home owners through our Property Tax Home Retention Project; donating school supplies and toys to Liberty Square Head Start; participating in voter registration drives  and co-sponsoring judicial forums; serving as a Bronze sponsor for the Susan G. Komen Race for the Cure; and providing scholarships to deserving young ladies graduating from high school.
If you are a member of Delta Sigma Theta Sorority, Inc. without a home chapter, we invite you to join DCAC.
Once again, thank you for visiting our site and for your continued support as we continue enhancing the community through sisterhood, scholarship and service.
Flora M. Jackson, Esq.
President
Dade County Alumnae Chapter
Delta Sigma Theta Sorority, Inc.