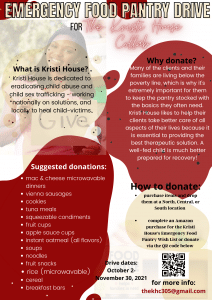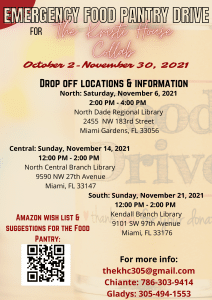 The DCAC Kristi House Collab (The KHC) has partnered with The Kristi House to help replenish their Emergency Food Pantry. The Kristi House is dedicated to eradicating child abuse and child sex trafficking, working nationally on solutions, and locally to heal child victims.
Many of the clients and their families are living below the poverty line, which is why it is important for them to keep the pantry stocked with the basics they often need. Kristi House likes to help their clients take better care of all aspects of their lives because it is essential to providing the best therapeutic solution. A well fed child is much better prepared for recovery.
Please collect, donate and drop off child friendly, non perishable food items (easy to open items that do not require a can opener) to the listed drop off locations or purchase directly from their Amazon Wish List.