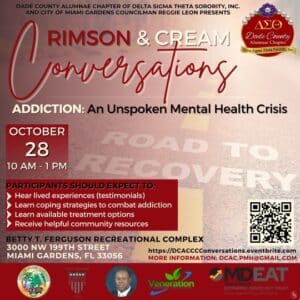 Save the Date!
The Physical and Mental Health Committee presents its annual Pushing Through the Holly Series.
This year's theme is "Crimson and Cream Conversations – Addiction: An Unspoken Mental Health Crisis"
Please join us on October 28, 2023 at Betty T. Ferguson Auditorium (3000 NW 199th St. Miami Gardens, FL) from 10:00 am to 1:00 pm.