Red Table Talk 2022 – "Legal Planning & Asset Preparation"
March 26 @ 1:00 pm

-

3:00 pm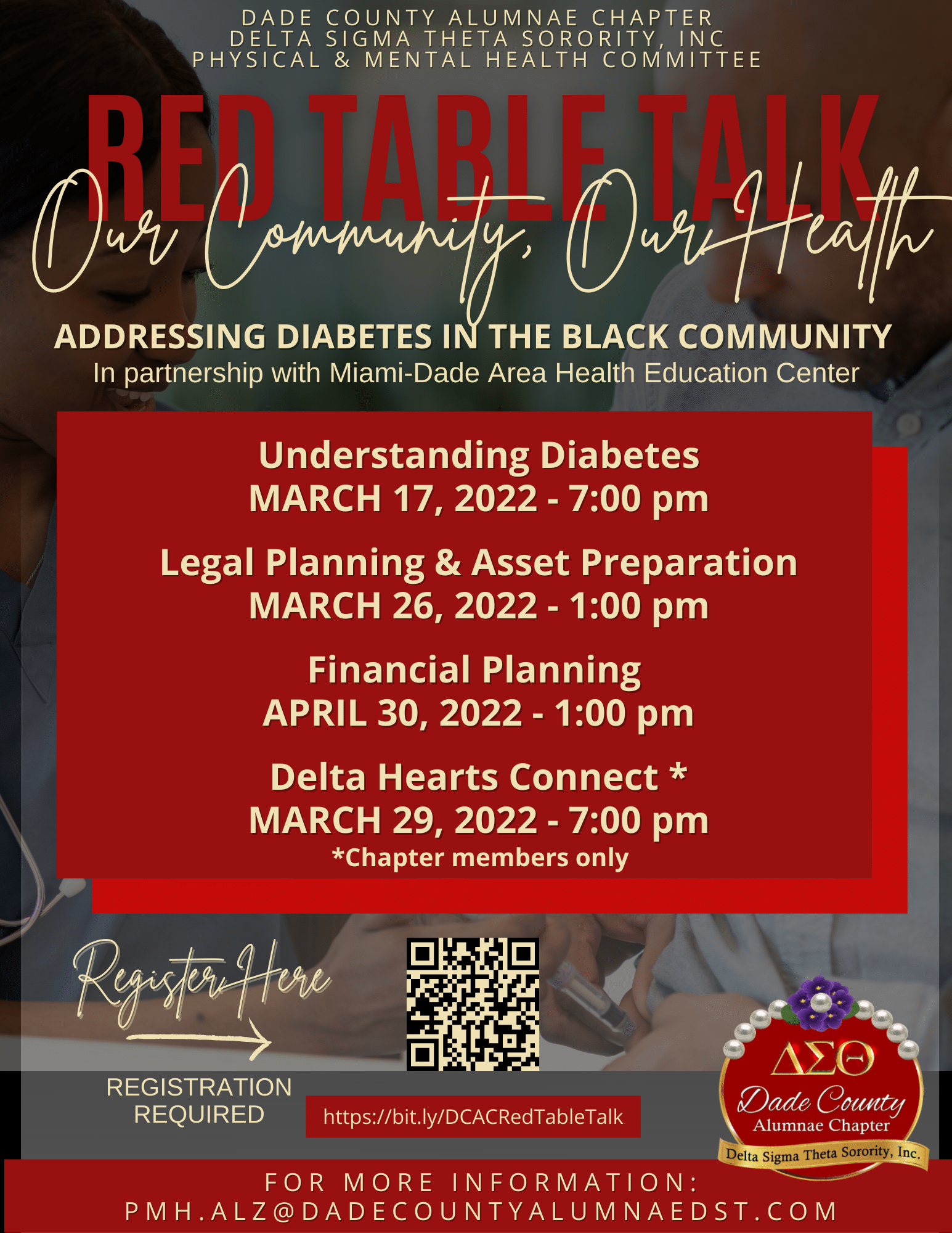 Join the Physical & Mental Health Committee Red Table Talk – three series workshops, "Addressing Diabetes In The Black Community." Research indicates that "African American adults are 60% more likely than non-Hispanic White adults to be diagnosed with diabetes." We look forward to you joining us in these relevant and informative sessions.
Register TODAY for the Red Table Talk series focusing on diabetes, legal planning, and financial planning. https://bit.ly/DCACRedTableTalk
*Please note that you only need to register once at the above link for the three-part series.